Celebrating 25 years experience insuring houseboats on the Australian waterways.
Your houseboat or barge, along with its contents and the inventory of accessories represent a large investment. Your lifestyle will be based around your boat and the waterway that you have chosen. It's not just a boat – it may very well represent your way of life.
At DGA we understand the importance of this lifestyle option and ensure that your boat, runabout, jetskis, and complete inventory of fittings and accessories are covered by our unique, tailored houseboat protection plan.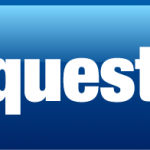 It's not quite boat insurance, and it's not quite home and contents insurance. If you have a houseboat you will need a comprehensive policy that is specifically tailored to your situation.
WHATEVER YOUR PLANS OR LIFESTYLE, DGA IS WITH YOU.
Please fill in the quick form below and our dedicated Houseboat team will get straight back to you.