DGA has been helping Australian four wheel drive enthusiasts find the best 4WD insurance policies for over 25 years. We understand that your 4X4 is no ordinary vehicle and as such requires a specialised policy.
Whether you're looking to:
Insure your workhorse
Protect your weekend adventurer
Cover the four wheel drive you've worked so hard on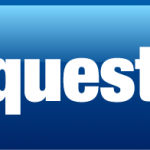 DGA will hunt out the best 4×4 insurance package for you. Our dedicated team will be able to answer your questions to help you find the most suitable policy for your needs, at the price you're after. Most importantly of all though when it comes time to make a claim, we go above and beyond to ensure it's as stress free as possible.
WHATEVER YOUR PLANS OR LIFESTYLE, DGA IS WITH YOU.
Please fill in the quick form below and our dedicated 4WD team will get straight back to you.